Employee of the Quarter

Every 3 Months at The George we like to show our appreciation for our staff by selecting one of many hardworking individuals to be our Employee of The Quarter. The winner receives a certificate from our CEO and is pictured with our General manager, their success is then promoted on our social media channels and £50 is added to their pay packet that month.
This Month it was awarded to Roger Watkins, who works on our Bar.
Roger consistently goes above and beyond for guests. Forming a good bond and relationship with everyone he serves. He boosts team moral and assists in all areas to keep the hotel running smoothly. He is simply a pleasure to work with.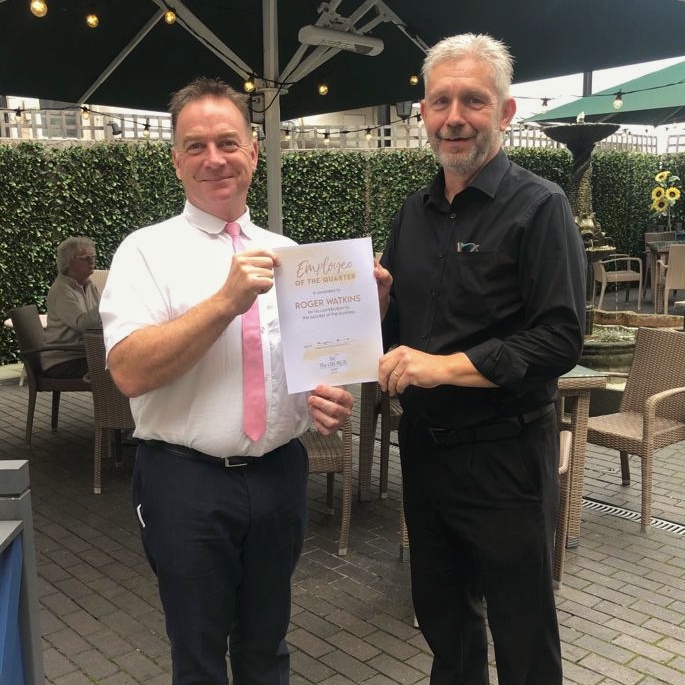 ---